This blog post is part of a series to help you build an online course quickly. It is for people who are preparing to launch their third trimester in course that they thought would be F2F but will begin instead as an online course, those looking ahead to intensive May terms, and those who had planned to teach in person in the summer or fall but now find their F2F classes will be online. To follow along, begin by framing your course, selecting your materials, and choosing your assignments. We now shift to writing the policies for your syllabus? Why–given that writing your assignments is actually more important? Because, in a worst-case scenario, you can start a course without the assignments written, but you need to have your syllabus available to students BEFORE the first day of class so they see if it's a good fit for them.
Below I've included the policy that I recommend for office hours and contacting the instructor. Feel free to use it word for word if it's helpful to you.
I am available for individual and group conferences M-F by appointment. While I may be able to make an appointment with you the same day you request it, my daily slots fill quickly, so plan on contacting me via email in advance for an appointment. We can meet via phone, Zoom, Skype, or Blackboard Collaborate.
Email is the best way to contact me. I check email daily M-F before 3 pm and typically respond within 24 hours during the work week. Since assignments for this class are due on Sunday, this means you should at least examine the week's assignments before 3 pm on Friday in case you have any questions since I do not check email over the weekend.
When you write to me, include the name of our class in the subject line. This helps me organize my email so I can respond to your query faster.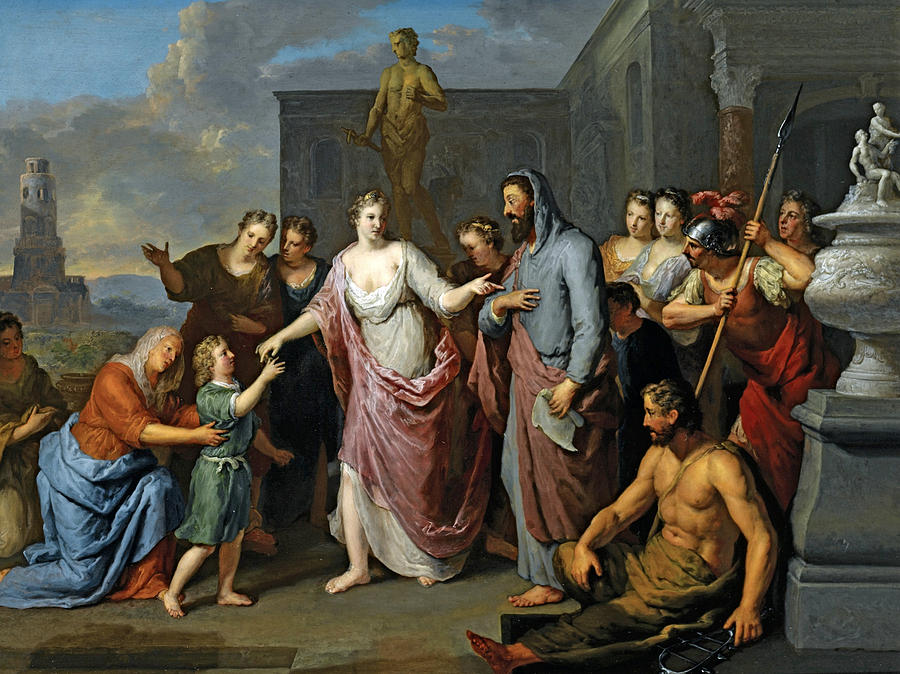 Above, Olympia Presenting the Young Alexander the Great to Aristotle by Gerard Hoet (1648–1733)
[give_form id="7614″]