Regular readers of this blog know that I'm a fan of the possibilities for online teaching and learning–but I also recognize that different disciplines face very different barriers in creating successful online courses. In particular, science labs, theater classes, studio arts, and other classes that require physical engagement with tools can be a challenge.Today I want to highlight the amazing work of one group of photography teachers. FotoFika is an online collaboration of photography professors to meet the sudden challenge of remote teaching this past spring. Their work has culminated the FotoFika Trading Card project–a platform for students to share their photographic work.

Undergraduate and graduate students graduating in Spring 2020 with majors or concentrations in photography are welcome to submit their work to the project, which is at no cost. In addition to being shared at  2020allstars.org and the FotoFika Instagram page, the images will be physically produced on sheets of uncut trading cards that will be placed in permanent collections.

Even if you aren't a photography student or instructor, consider visiting the FotoFika page to get inspired by the innovative ways that colleagues in the arts are supporting student learning and success right now.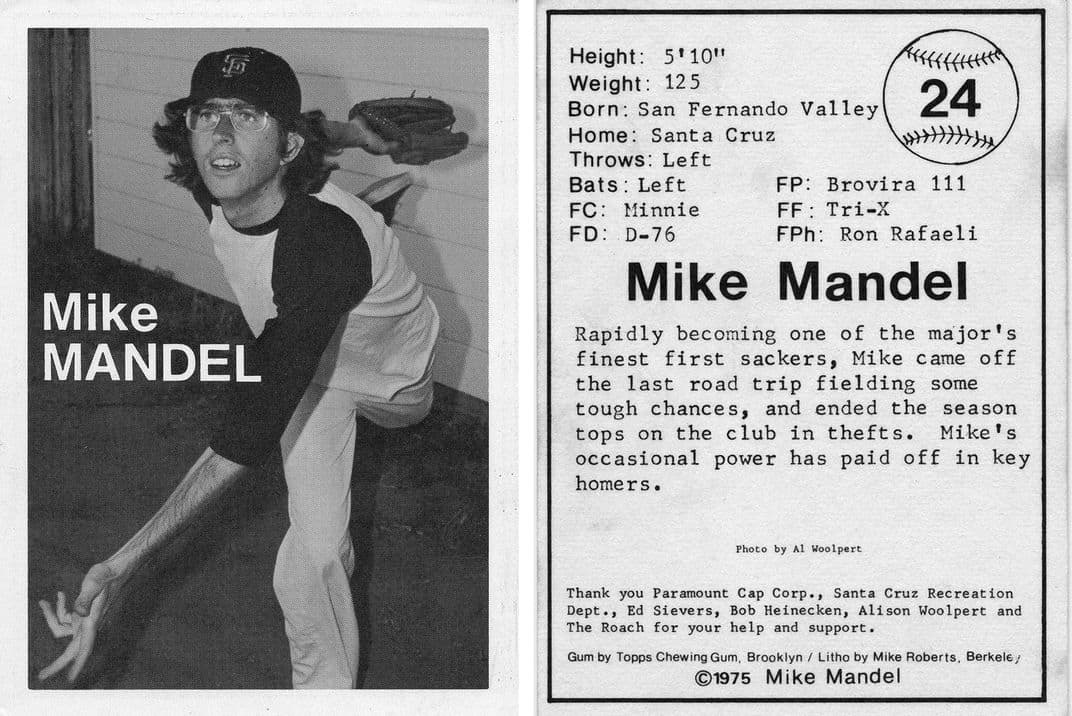 Above, FotoFika's AllStars project is inspired by Mike Mandel's famous Baseball-Photographer Trading Cards, like the one above. See students engaging photography history–and read commentary on student work by photographers including Mandel–in their own trading card project.